SOLD OUT! GET ON THE OFFICIAL SECRET PREAMP™ WAIT LIST!

Global Best Seller.
The GSP™ is Prized Worldwide for its "BIG 3D TONE."
Absolutely Guaranteed.



Possibly the most faithful [early and late 1970s] Echoplex preamp circuit reproduction in a pedal– sweetens your tone, adding complex harmonics and touch sensitivity. Chase Tone™ nailed this effect.  – Collectible Guitar Magazine May/June 2016
The Vintage Secret Preamp™ is a remarkably well built EP-3 preamp that goes beyond other, similar pedals in several ways. Firstly, it runs at 22 volts internally, which is the same voltage as the actual EP-3. Secondly, it offers two switchable modes for both the brighter, early EP-3 sounds, and the darker, later-era tones. Thirdly, it is built with the same NOS capacitors and resistors found in EP-2 and EP-3 Echoplexes. [August 2016 and later: Vintage-Accurate New Production Orange Drop 225P Film & Foil Polyester Capacitors and Aged-Value, Vintage-Accurate Carbon Film Resistors. Chase Tone™ is always increasing quality and longevity of our products.] These features add up for a truly realistic EP-3 preamp feel and sound that is unlikely to be matched by similar designs. Like many Chase Tone creations, the Vintage Secret Preamp™ is a limited production item, so get one while you can.– Tone Report Magazine November 2015
– Chase Tone™ Golden Secret Preamp™ –
"Vintage-Accurate, 1970s Solid State Maestro Echoplex Preamp with both 'Bright' early EP3 and 'Dark' later EP3 tones.

.."
 

 

"… ideal at unity gain or slight boost with increased harmonic complexity and touch sensitivity."
"When it comes to hardcore authenticity in vintage gear replicas, no one tops Chase Tone™ – Kyle Chase is possibly the world's most OCD builder of new-old-stock amps and effects." – Premier Guitar Magazine

 
A little history… In the 1960s and 1970s, Echoplex tape echo delay units evolved from tube based designs into solid state designs. Notably, the EP3 model was a solid state model and had a few variations and revisions to the circuit.
A select number of EP-3 models are highly sought after by musicians for their unique musical tone.
This thing is awesome man. A lot of preamp or boost pedals push the amp in a way that makes them feel more like they're overloading the amp rather than enhancing it. This secret preamp enhances everything before and after it! It's really killer man. Still need to check it out a few other ways but so far its fantastic. -Matt
Famous musicians of the era and later realized having the EP-3 in their signal altered their tone, even when the echo was bypassed. An internal secret preamp was at work here, boosting and fattening the signal, along with a slight phase shift that alters mid and high frequency harmonic content providing a transparent warm boost – a truly secret preamp boost in the arsenal of the great guitarists of yesteryear!
Hey Kyle, the eagle has landed! Nice job. Looks great, soldering is tidy and the tones are what I sought. I used it with and without a DM-2 and the Secret Preamp™ was a great addition to an already great s

ound. – Rik
But not all vintage EP-3s boosted, some dropped in signal due to the wrong TIS58 JFETs, and some were mediocre in tone being a different circuit revision. The Chase Tone Golden Secret Preamp™ Effects Pedal uses fine-tuned circuit components to ensure proper results. It is currently the only authentic replica of the most sought-after, musically transparent signal-boosting Echoplex units.
 Excellent Clean Build! Nailed my actual EP3 tone to a tee! -Mark
A mini-toggle external switch offers amazing versatility; 'Later Dark EP3 Mode' i
s transparent with even order harmonics smoothing the top end of bright amplifiers while 'Early Bright EP3 Mode' adds a musically rich harmonic complexity to otherwise dull and dark sounding tube amplifiers – allowing harmonics to leap out into the air!
"Blown away- this is the real deal. Great product!" -Barrett

The pedal is great, everything I'd hoped for and love the mini toggle on the side for different options. Can certainly achieve a lovely fat boost or just enhance whatever sound you already have, will be gigging it at the weekend! – Robert
Toggle Backwards = Later Dark EP3         Toggle Forwards = Early Bright EP3
"I wanted to thank you for the secret preamp you built. This pedal does the preamp better than any other box I've used. It may even sound better than my Echoplex. Glad I went out on a limb to find you. I'll be using this to capture the tone in my head for some time to come. Thanks for your work and passion. Sincerely, Jordan
The Secret Preamp can be used as a tone enhancement, a slight boost to a tube amplifier, or placed before an analog delay pedal to bring vintage Echoplex tone to the signal-no need to lug that big and often unreliable/noisy Echoplex around just to have it alter the tone! Engaging the Secret Preamp after a vintage Fuzz Face will replicate the "cranked tube amp combined with Fuzz" tones – without cranking the tube amplifier!
 Thanks for everything!  It has been a pleasure dealing with you.  You delivered a great pedal and top notch customer service. -Mike
"It's funny, Kyle, your Secret Preamp™ has been on my board [4-5 years straight] and I use it CONSTANTLY! As in, it's on all the time I play! Very indispensable aspect to my tone… Can't imagine how it could get any better!" -Ben
Features include:
* Automatic 22Volts of Vintage Echoplex Power from a 9 Volt Battery or 9 Volt Power Supply. Polarity protection and dual noise filtering for noise free performance. Internally regulated with accurate vintage voltages for consistent performance.
"Top Shelf Builder! Has a Great Ear for Tone! If you Seek Tone, Find it Here!"
* Unity Gain / Slight Boost Control – Unit Gain @ 11 o'clock with maximum boost @ 2 o'clock. Higher settings emulate an Echoplex that's "not quite up to snuff." The control stays true to the original unit design, but offers a little more versatility in pedal format.
"If you are thinking about buying one of these plex pre's. . . This ones got magic!!!" -Randy
* Limited Edition GOLDEN VEIN durable powder coat finish (zero ozone emissions) (Small enclosure footprint: 4.625″ x 2.5″ x 1.5″)
The Secret Preamp™ got to me here in Western Australia quickly [ with free shipping]. It immediately found a home in front of my amp, recording chain and basically anywhere I play electric guitar applying harmonic and level changes to whatever you play through it. It comes alive at gig volume where it helps your guitar sit just perfectly in the stage mix.
* Impact Resistant CHERRY RED LED Bezel Offers Wide Viewing Angle.
This is THE ONE, all the others are poor imitations. Believe the hype!!! Thanks! – Ross
* True-Bypass via 3PDT with Epoxy reinforced lugs and upgraded internal contacts.
"One of the best tone builders! Excellent person, very friendly. Simply the BEST!" –Juan (Cabo Wabo)
* High Quality & Reliable Switchcraft Open Jacks with Anti-Slip Star Washers
 "Item arrived very quickly. Beautiful pedal, high quality build, amazing tone!"
* Fine-Tuned Aged-Value Carbon Film Resistors.
If you have a half decent setup, this box will give you a boost that will make your amp work just a bit harder, sound just a bit sweeter and help you play a little better. Improved headroom, both in terms of volume and spectrum. Somewhere to go when you dig into the strings. – Steve
* Orange Drop 225P Film & Foil Polyester capacitors for the original, distinctive-yet-transparent tone.
"The REAL deal – have no doubt – this pedal IS IT."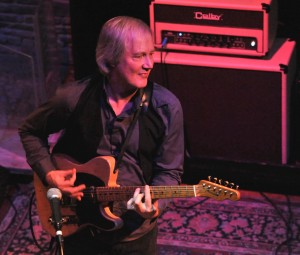 Hello Kyle, I got the Secret Preamp™ today and used it at rehearsal. In an A/B it's very close! You're the only one and I'll let people know you got this so close without ever hearing my Echoplex. So far this is the closest. Good ears!! -Jim Weider. Update: I've been using it on all shows, just leave it on all the time!
* Thick Circuit Board with plated through holes and silkscreen protected traces. Pure Ground Plane = Increased Noise Rejection.

Chase Tone + Electronic Components = Art Thanks again! – Robert
* Built with passion and individually fine-tuned and tested one at a time in the USA.
"Unbelievably awesome seller. Responsive, friendly, super attentive. A+" – Al

"Echoplex pedal sounds amazing punches way above its price get one you won't regret."

Kyle!!!!! I don't even know where to begin or how to properly rave on about the preamp!! Incredible on every level! Simply put, one of the most useful and musical devices I've owned in 30++ years of playing – No BS. Perfection! Excellent work across the board – keep it up! Cheers to future success, -Doug
Player's Tone Tips:
1. Ideal placement is near last in the signal chain. If you have a dedicated pedal board buffer, you may prefer the buffer after the SP for a more "consistent" sound.
Preamp pedal is incredible. Truly outstanding pedal. Such a rich, alive sound. Makes the strings very touch sensitive. I love it. Thank you! – Hyram
2. Use in conjunction with an analog delay (Before or After) for vintage Echoplex sounds.
Sounds brilliant. Very difficult to explain how, but just better. More 3d. More alive. More vibrant. Not played around too much yet but seems, already, quite indispensable. Fantastic customer service. Fantastic product. – Rob
3. The Bright (Toggle Forward) setting for rich, harmonic complexity is most popular.
I prefer the up position and the beautiful way that it just enhances everything. Brilliant job. I will definitely be considering some of your other products in the near future. All the best, Martin.
4. The Dark (Toggle Backwards setting is ideal when placed after some vintage fuzz pedals to emulate "cranked amp and fuzz" feedback and character without a dramatic increase in volume, or when simply when transparency with harmonic richness is desired.
I played last night with the preamp and it sounded amazing…I love it !! I can't believe that I waited so long to try it out. It makes everything sound so much better with so much more character to the sound…and the way how it feels too, very touch sensitive, just great !! – Diego
Kyle your Secret Preamp™ is just fantastic. Sweet boost, super quiet even at max and the toggle is really nice option. I now just have the Secret Preamp™ and my Effectrode fire Bottle for all my boosting. Congrats on a great product. Gene

I haven't stopped using it. Sounds really great as a slight boost through my Soldano SLO, great pedal. Thank you very much. -Ben
-PayPal or Credit Card Order Details-
Purchase Price: $178.00  159.98

USA: USPS Priority Mail 3-5 days for delivery. Flat Rate $10 USA Shipping!

International: USPS First Class Mail. 7-14 days for delivery. Customs may add additional wait times. Flat Rate $20 International Shipping!

☆ 5% discount for United States Veterans ☆
Made in the USA!
30 Day USA Return Policy. Absolutely Guaranteed.
SOLD OUT! GET ON THE OFFICIAL SECRET PREAMP™ WAIT LIST!
Have a question or would like to be placed on the wait list for future payment? Please use the contact form below including your name and country and we'll get back to you shortly!
Chase Tone™ "Inspired By Tone™
Recent Customer Feedback:
I just received my secret pre amp and it really rocks, brings tone to life, adds harmonics, specially if you use a good amount of pedals (that will gradually suck your tone). It´s gonna be an always on type of pedal for sure. Amazing stuff!!! – Joao

Hi Kyle, Just wanted to say that I am absolutely in awe at the sound I'm getting with this Secret Preamp™. My original Fulltone 69 fuzz pedal is one of those love it or hate it pedals and as much as I like the sound of fuzz, I always struggled with finding that sweet spot with my rig. After running it through the Secret Preamp™, it sounded fuller, livelier and totally tamed that harsh hairiness of the fuzz. And this is just through my practice amp. I'm really excited to try it through my main amp (AC30) and with other pedals. It has gotten me to fall in love with the fuzz again. Thanks again for building an awesome pedal and can't wait to incorporate it into my new board. –Thanks! John
Good morning, Kyle. The Secret Preamp™ is giving me a cleaner sound with more crunch. I need to redo all of my pedal board I have some stuff that I won't need anymore. Now I would like to order the Silicon Fuzz! – Thanks again, Bernie
The Secret Preamp™ arrived today. The beauty of the Secret Preamp™ is its simplicity; it simply makes everything else sound better! Especially delays and fuzzes. Between the service and the product I am very interested the Scripture Wah™ now! – John
Thank you so much for my brand new Chase Tone Secret Preamp pedal (this being my 4th from you – yes, 4 LOL.)  This pedal is pure magic and works great for keyboards , Moogs and Bass as well! What is does to my Pure Sixty Four Tweed Deluxe and Tweed Twin is nothing short of astonishing. All the rich gooey elastic clean tones just ring through with an authentic vintage vibe that places me in that musical pocket of Tone, that pleases me so very much!– John
Kyle, I did use the pedal [on Saturday's gig] and really liked it.  Definitely made my amp sound more 'alive'.  Train's sound man does our sound and came up to me after the first set and commented on how good my tone was that night. Thanks for everything!  It has been a pleasure dealing with you.  You delivered a great pedal and top notch customer service. -Mike
"The REAL deal – have no doubt – this pedal IS IT."
 "Item arrived very quickly. Beautiful pedal, high quality build, amazing tone!"
I got the Secret preamp yesterday, amazing tone man! You really nailed it.
I think I'm never gonna turn it off, I just love what it does with my overall tone – specially with my strats. Great job man, thanks! – Steven
Hey Kyle…Just wanted to rave about the secret tone pedal I have …I Totally love it and cannot live without it in my rig….GREAT JOB…. – Patrick
I have to say that I really like what it does for my tone.  My cleans have never sounded better.  Definitely a keeper.  Highest compliments to you on the design, build, and implementation!  – Art 
Awesome pedal and seller, great communication, thank you !!!Absolutely perfect ! Thanks a lot from France !
Groovy seller, far-out pedals, highly recommended. Thanks Man!
it's absolutely KILLER. It went right on my main session board.
Thanks so much man. – Kip
Flawless transaction! Super fast shipping and pedal better than described.Thanx
Great transaction! Everything was superb! Item exceeds description. Great Ebayer
As described, Super fast shipping, Very helpful, Would buy from again, Thanks
"I've said it before, but I'll say it again, your EP3 pedal is incredible. I've had the < name removed 1>, < name removed 2>, <name removed 3> and the <name removed 4>.  Yours is the most usable and clear. Not too much low end and not too shrill with the highs. And the volume pot is very usable depending on the guitar. Good luck with all your pedals. I hope your business really takes off! Thanks again" – Paul
 "I got your wonderful pedal and yes it's pretty freaking amazing. I much prefer it in the upper EP3 position, which seems to enhance the overall string tone, seeming more on the treble side, yet still full body, if that makes any sense.  Just sounds amazing. . . can't find the right words to express the sound but I'm totally digging it" – Mel  
"Hey Kyle, the pedal arrived…I love it!!! My twin reverb has never sounded better.I have many hours of fine tweaking ahead. Congratulations, this is even better than you claim. Wah pedal next." – SteveAwesome pedal and seller, great communication, thank you !!! – Yann
THE BEST KEPT TONE SECRET – WILL NEVER LEAVE MY PEDALBOARD !!!! –
Hands down–best EP style boost. Smooth deal. Trusted seller. Thank you! – Paul
Another magical creation from Chase Tone. Perfect. A+Awesome pedal! True to his word!!!
A+++++Chase Tone + Electronic Components = Art Thanks again!
A+ Seller!! Awesome Tonal Enhancer For Me!!
Item better than described, super fast shipping!
Amazing pedal- thank youwhat a great pedal!
thanx-a-zillion, this is the problem-solver for any ep3-user!
I've long been a fan of the Ep-3… It really is EVERY SINGLE BITas good as the pre on my current (and favorite) ep-3. And that's what I want – but in a pedal. Nobody else's  (and I've either owned or tried them all) come close to yours in terms of the authenticity of what the circuit does to the guitar'ssignal. (They're not bad, don't get me wrong.) Your secret pre is perfect and has afull time spot on my board. Thanks man! – Sin
Amazing pedal, Amazing tone!! Great comm and service. Lightning fast shipping!!
"Great seller with excellent communication. Amazing product!"
"Chase does great pedals, good customer service
"Wow I just played your ep3 boost pedal and it's amazing! I forgot about time and just kept playing and playing it.My pedals sound dead now without it. It had this really amazing harmonic thing going on. I'm so glad I bought this one and again thanks!
This pedal is the missing link! You have to own this!
The tone blew me away!Top seller!
This may be the best pedal I have ever bought! WOW!! AAA+++++
"This is the real deal, folks. Kyle is super nice too!" -Jim
"WOW it is a tone pheromone. Gives a full rich warm sound with increased clarity." -SGT Melvin

"Absolutely Love it! This pedal is a must have. Make's any amp sound GREAT! A++" -John
"Very beautiful and moving tone! I'll never leave it off! Thanks!" –Espen
"LOVE the EP3. My amp has come alive, just what I was looking for. Thanks" –John
"Echoplex pedal sounds amazing punches way above its price get one you won't regret."
"Outstanding pedal. Like the EP-3. Highly recommended seller !!!!
Thanks.Excellent eBay Purchase – Product exactly as described and super fast delivery!
Great Seller, friendly and trustworthy, product exceeded my expectations!