CHASE TONE™ Artist Profiles
Ingrid Jensen

Renowned Jazz Trumpeter
Check out Ingrid Jensen's current musical projects:
Chase Tone™ Gear:
Chase Tone™ Custom Tuned Vox Clyde McCoy Picture Wah Replica for Trumpet.
"Using it live in Japan, it's killing!"- Ingrid Jensen
[Featured on The Mosaic Project which featured a Grammy Award winning single in 2012]
Jimmy Allen of Against All Will [Former Puddle of Mudd founding member and Award winning song writer.]


Chase Tone™ Gear:
Bobby Schneck World Touring Professional


Chase Tone™ Gear:
Multiple Chase Tone™ Stealth Black Secret Preamps™
Nick Perri

of Silvertide & The Underground Thieves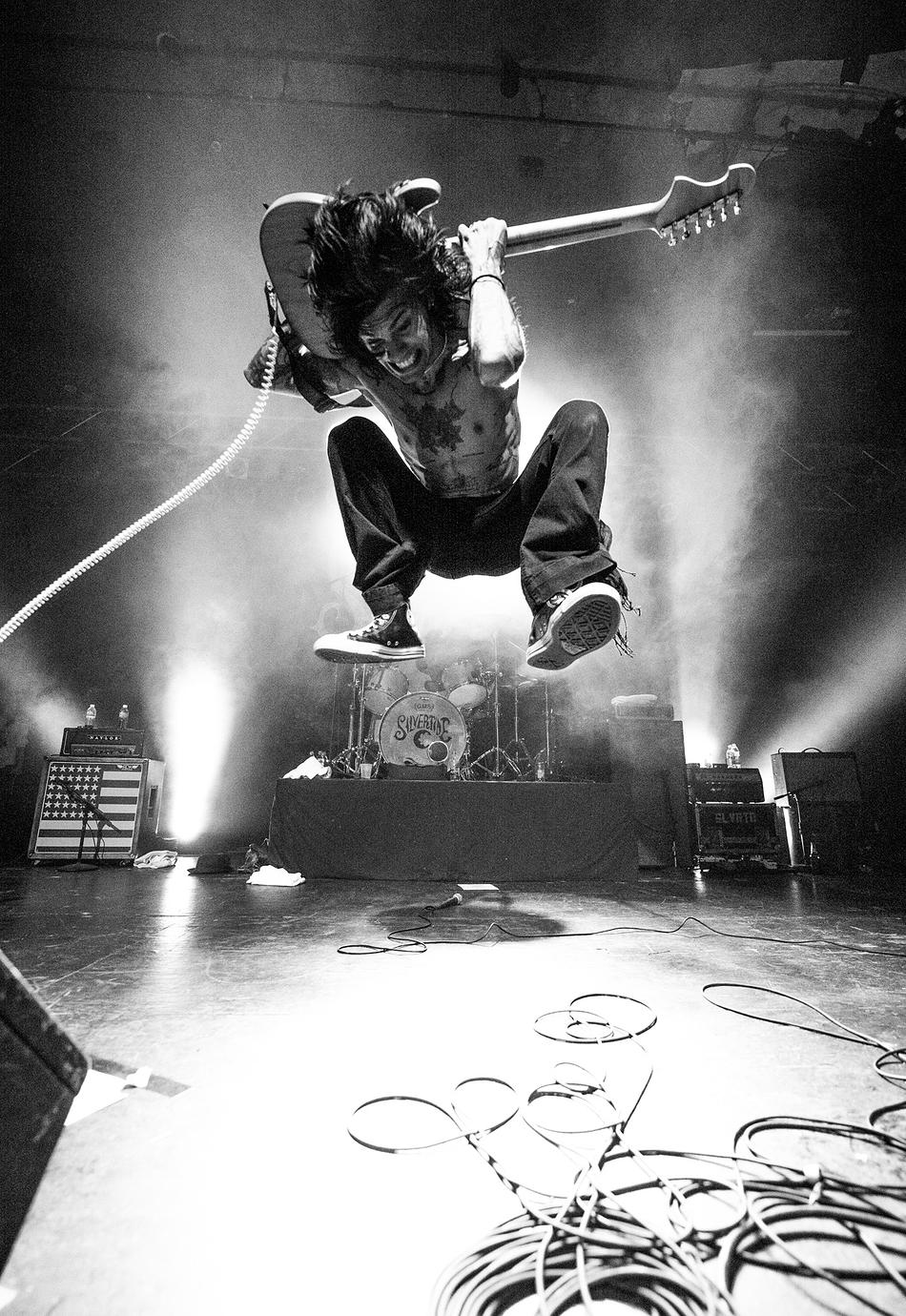 Check out Nick's band, and custom guitar brand: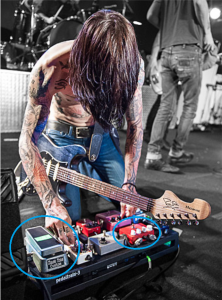 https://www.undergroundthieves.com
http://www.nickperrimusic.com/
http://www.perriinkguitars.com/
Chase Tone™ Gear:
Custom Made Chase Tone Italian Crybaby Wah Replica w/ Custom Buffering in Road Worn Finish.
"dude, i can't tell you how happy i am with it. can't wait for you to hear this one solo on the new EP with the wah.. it's EPIC! seriously loving every note played on it man. and it sounds wonderful both clean and dirty with any other pedals too. YOU ARE THE MAN! this wah literally makes me weep." – Nick Perri
 Chase Tone Fine Tuned Germanium Fuzz Face Rectangle Replica in Custom Finish Red Velvet.
"Got the velvet fuzz and WOW!!!!!!!! What a machine! Man, it's just awesome. You are truly a talented man, thank you again. Fuzz is epic. – Nick Perri
Scott Henderson

Electric Guitarist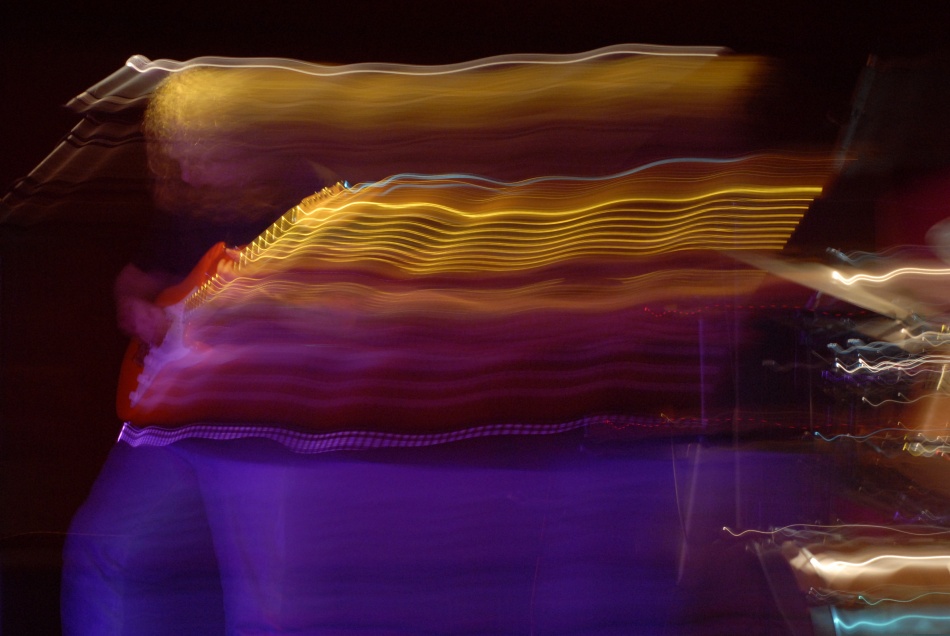 Check out Scott Henderson's current music and latest news:
http://www.scotthenderson.net/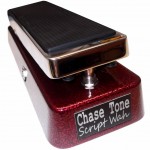 Chase Tone™ Gear:
Chase Tone Candy Apple Red Vein w/ Hexavalent Hod Rod Chrome Top Script Wah Replica.
"Wow, this wah is the best! I'm totally impressed – thanks for such a great job! Now I understand why my other two wahs don't have a smooth sweep. Your wah favors the mids more than my other wahs, so it holds on to the note and doesn't let go. My other wahs have much more bass and a higher treble frequency, and the mids are only there for a small section of the sweep, so that's why they transition from bass to treble so quickly, almost like an on/off switch. Your wah is fat and pleasing even when all the way forward. That's it – this wah rules and it's coming on the road with me!" – Scott Henderson (Candy Red Vein w/ Chrome Top Script Wah)
Jon Butcher Rock n Roll n Blues Electrifying Guitarist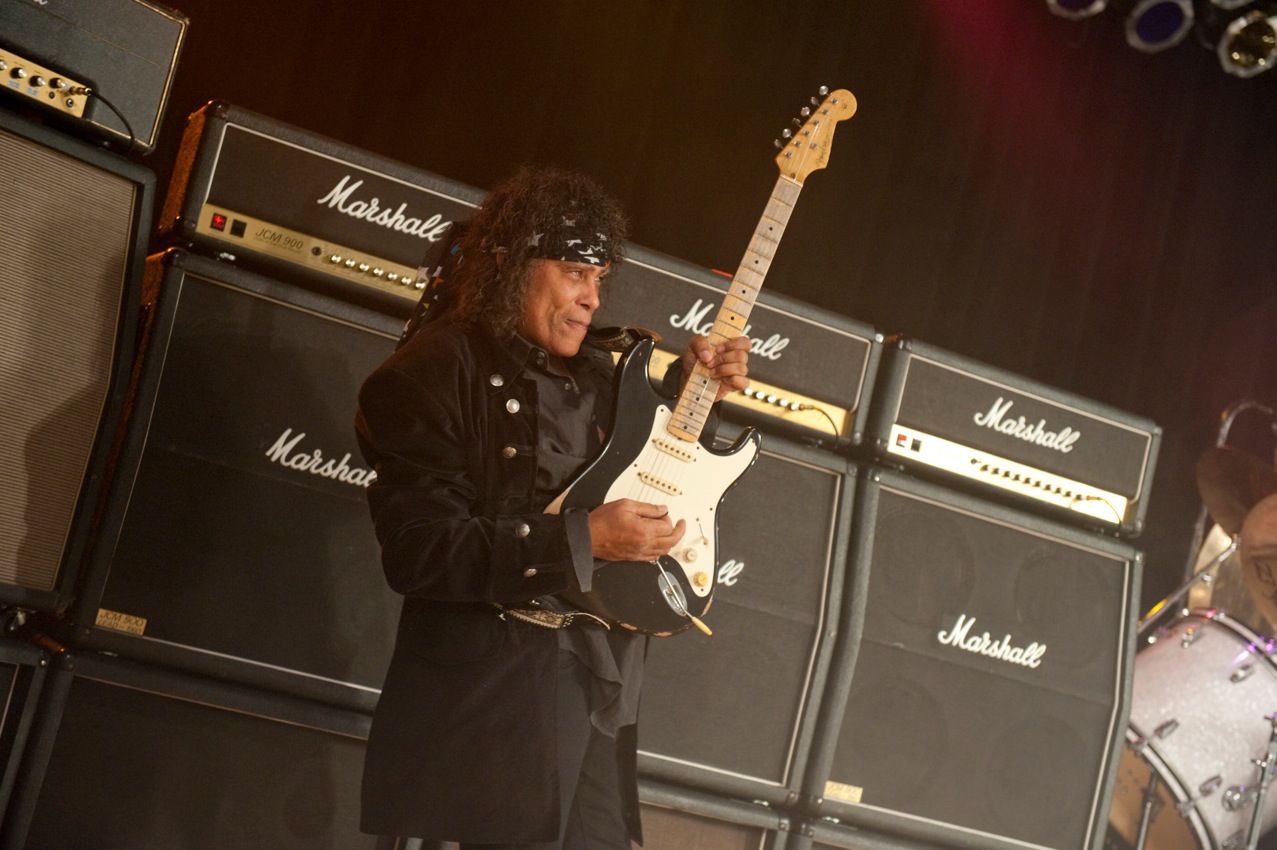 Check out Jon Butcher's current musical projects and news!
Chase Tone™ Gear:
"I love it! Using it at tonight's show, will make a studio recording of it in a few days. Thanks Kyle!"  "The wah you made for me is ridiculous, everything I've always wanted from a wah and more! The show was terrific, the wah killed, all good my brother, thank you very much." – Jon
Chase Tone™ Dallas Arbiter Germanium Red Round Replica Fuzz Face
The FF sounds amazing, exactly what I'd hoped for and more than true to the original FF sounds in my head. – Jon
Ernest Troost
Renowned Emmy Winning Film Score Composer & Singer-Songwriter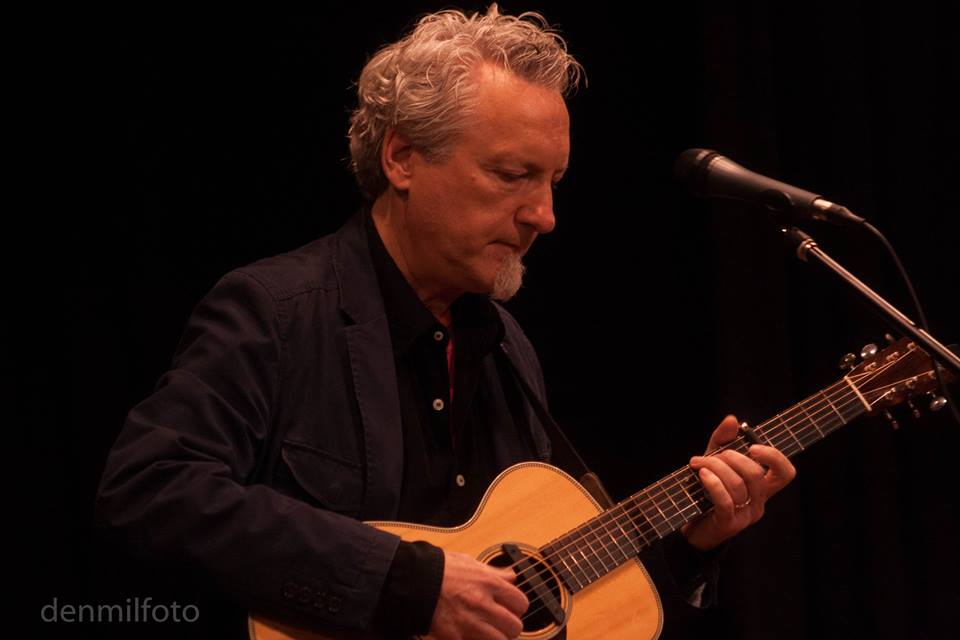 Ernest's work can be heard on countless films including the 1990 movie Tremors.
Please checkout Ernest Troost's current musical projects:
Chase Tone™ Gear:
"I love the sound of the Secret Preamp and the way it adds fullness to the tone. Great work. The SP is really outstanding." 
Kenny Hohman

of Super 400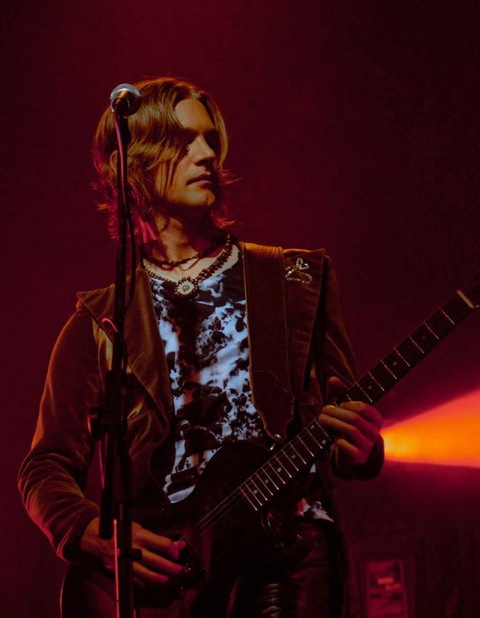 Kenny records original compositions for numerous hit television shows including Duck Dynasty, Wahlburgers and Donnie Loves Jenny, as well as independent film. Kenny has done side work with Grammy winner Mike Farris and has performed on live television with rocker Lenny Kravitz on Saturday Night Live.
Please check out the Super 400 band's website and official Facebook page for up-to-date concert and band info:
Chase Tone™ Gear:
Chase Tone Silver Stardust BC183/2L Silicon Fuzz
"First impression is that it is the most dynamic fuzz I have tried yet. The Silver Stardust™ has way more flexibility and range with the volume and tone controls than most other fuzz pedals I have tried- much more like a totally decked Marshall- really wide range of tones with either pickup (Tele w/single coils). I have to be careful with my guitar sound so that I don't bury my voice tonally live. The volume control dynamics are so important here and it is just great that you found a way to vary that on the Silver Stardust™." -Kenny
"I tried hooking in the Secret Preamp™ after the Silver Stardust™. Like a live wire, the sound was really punchy and electric. I am excited to use these new sounds." – Kenny
Jim Weider

Band and formerly of The Band
Jim Weider, a master of classic telecaster guitar, is renowned for his rock and blues-based signature sound. He is among a select group of musicians with an endorsement from Fender and, for the past three decades, he's earned enormous respect from fellow musicians and music fans throughout the world.
Jim has performed/recorded with such well-known artists as: THE BAND, Bob Dylan, Paul Butterfield, Keith Richards, Hot Tuna and many others.
Please checkout Jim Weider's current musical projects:
Chase Tone™ Custom Secret Preamp™
Hello Kyle, I got the pre amp today and used it at rehearsal. In an A/B it's very close! You're the only one and I'll let people know you got this so close without ever hearing my Echoplex. So far this is the closest. Good ears!! Jim Weider.

Update: I've been using it on all shows, just leave it on all the time!
Everett Gray Solo Artist, Jazmine Sullivan, Leona Lewis, Aaron Camper, Nico & Vinz, Theophilus London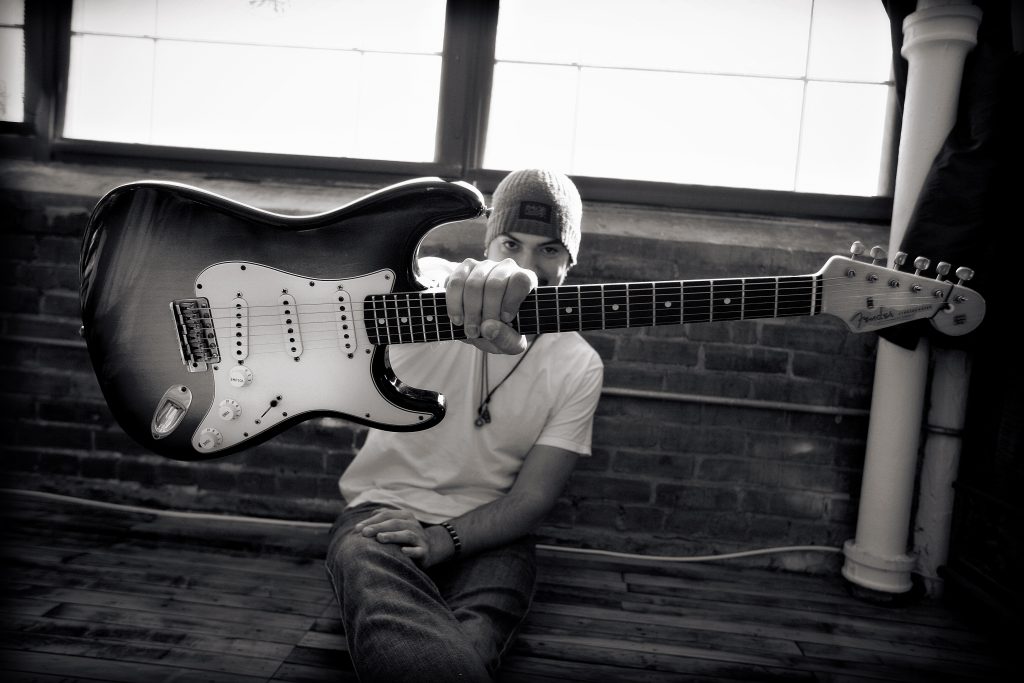 The Red Stardust is one of the most versatile fuzzes I've played.  The low gain tones are second to none.  Kyle is building instant classics.  – Everett
Please checkout Everett Gray's Official Site:
Chase Tone™ Gear:
Chase Tone™ Red Stardust™ Germanium Fuzz
Chase Tone™ Metallic Blue Hi-Octave
Matt O'Ree Band and Bon Jovi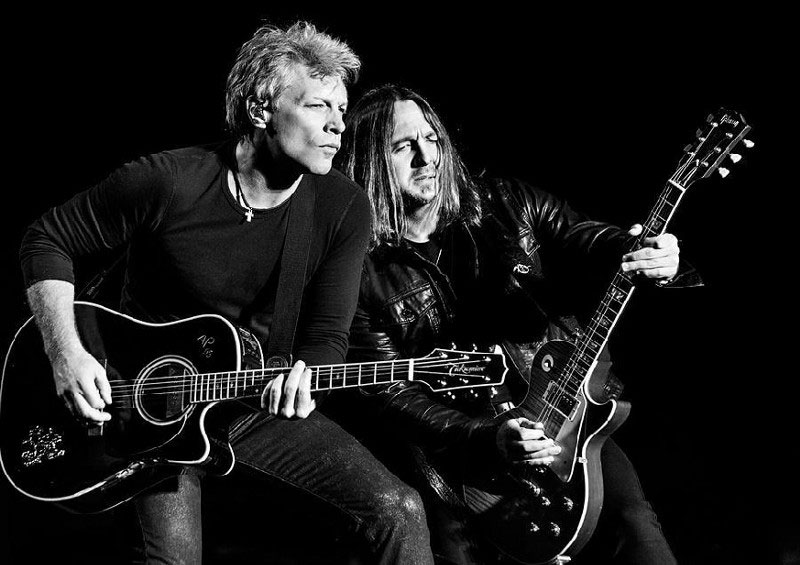 Matt O'Ree Bio: New Jersey's best kept secret is about to make some noise. Over the past few years, The Matt O'Ree band has done what most area bands do.
They've played their shows, developed their sound, released their records and very quietly built a local fan base in the process.
What makes this band different from all the others is that their local fan base includes Bruce Springsteen, David Bryan and John Popper (all of whom have volunteered to perform on the band's forthcoming album to be released later this year).
Matt's talent was finally recognized globally when he got the nod to join rock legends Bon Jovi as their guitarist/backing vocalist on their 2015 stadium tour.
When some of your biggest supporters have sold a collective 230 million units, you know you're doing something right.
"Hey Kyle! Its [vintage 1960s Vox Clyde McCoy wah] alive! It sounds so so good again. Just as it should. I can't thank you enough! Thank you thank you thank you!!! Its rare when you meet people that really care about preserving vintage pieces and helping other keep them going. I'm so happy I can't even put it into words. Again, thanks so much! You made a vintage junkie's day!" Sincerely, Matt
"Hey Kyle, I really put [Vintage Chase Tone™ Script Wah™ Replica] thru the paces this weekend. And I gotta say its really amazing that you have done what so many others failed miserably. You really got something and I'm so proud of you for making the tones of the creators live again. Just blown away. Still can't believe that you had those old parts, ha. Really happy to know you and purchase from you." – Thanks a ton, Matt
A

L

E

X AL –

Electric

&

Upright

Bassist,

Keyboardist,

Guitarist,

Composer,

Producer,

Arranger.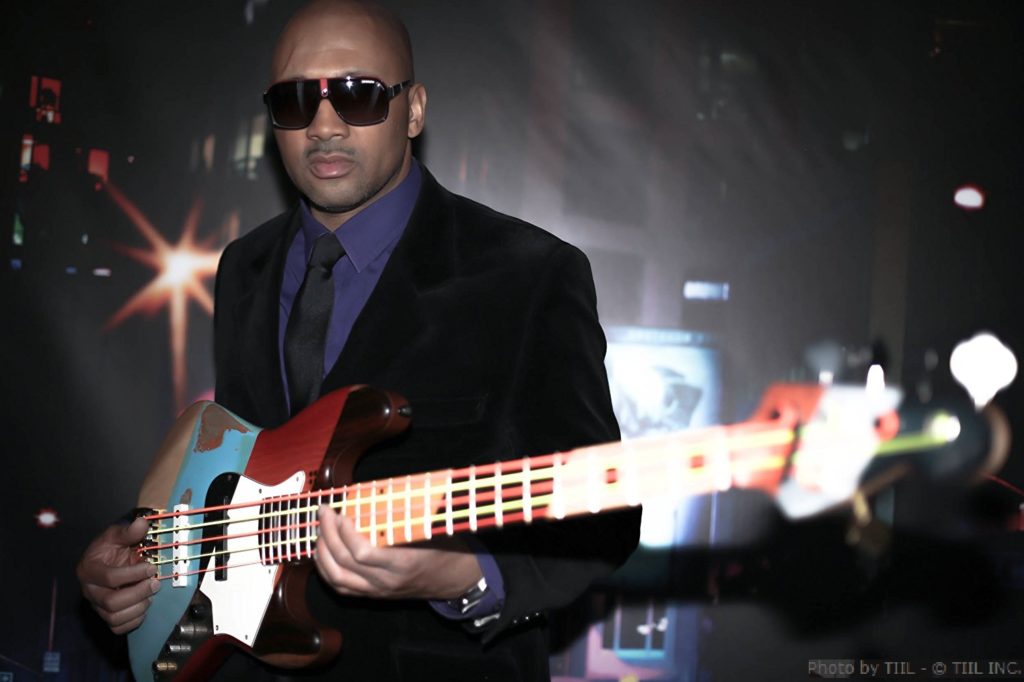 Alex Al is an American bassist, guitarist, keyboardist, composer, producer and arranger. He is best known for his work with pop icon Michael Jackson, serving as the King of Pop's bassist and keyboardist for over a decade.
Alex has played, written, produced and/or arranged on numerous albums in almost all genres of music, including Grammy award-winning albums which have sold over 100 million copies worldwide. His work appears on many well-known records by legendary artists such as Stevie Wonder, Sting, Janet Jackson, George Benson, Mariah Carey, Beyonce, Shakira, Rihanna, Counting Crows, Paul Simon, Joni Mitchell, Jackson Browne, Taylor Swift, Kenny Rogers, Billy Ray Cirrus, Barbra Streisand, Celine Dion, Michael Jackson's "Bad" and "We Are The World' collaborator John Barnes, Lady Gaga, Alicia Keys, Usher, John Legend, Pink, Lionel Richie, Diana Ross, Mary J. Blige, Britney Spears, Christina Aguilera, Maroon 5, Joe Satriani, Nelly Furtado, Justin Bieber, Queen Latifah, Tupac Shakur,Gwen Stefani, Rihanna, Jennifer Hudson, B.B King, Sergio Mendes and Miles Davis (posthumously). Alex completed an album with guitarist Don Felder (Eagles), and has worked with Roger Daltry of The Who, Slash of Guns n' Roses, Flea of Red Hot Chili Peppers, Stevie Nicks of Fleetwood Mac, John Mayer, Sheryl Crow and rock icon Carlos Santana. Green Day, the Goo Goo Dolls, The Dave Matthews Band, Whitney Houston, Fleetwood Mac.
Alex has contributed to movie soundtracks for Tom Hanks and Tom Cruise. Alex also has collaborated with Hollywood film composers: James Newton Howard, John Powell, Geoff Zanelli (of 'Pirates of the Caribbean' franchise), Stanley Clarke and Andrea Morricone (son of legendary composer Ennio Morricone).
Alex's unique bass, guitar and keyboard playing has been heard nightly on ground breaking seasons of Lopez Tonight with George Lopez, and with late night TV icon, Arsenio Hall, as bassist and keyboardist on the new Arsenio Hall TV show, which became a cult favorite among TV viewers all over the world. Alex has appeared on such TV shows as: The Grammys, The Oscars, The Emmys, The American Music Awards, American Idol, The Oprah Winfrey show, Late Show with David Letterman, The Tonight Show, and Quincy Jones's 'Vibe' show.
Alex has been honored with The Hollywood Fame Award for Lifetime Musical Achievement as musician, appeared at the White House, performed with Herbie Hancock at the Kennedy Center Awards honoring Stevie Wonder, and shared the cover of one of the world's most coveted music magazines with legendary Beatle, Sir Paul McCartney. [Biography Credits: IMDb]

Boo Massey-

Guitarist/Band Leader for multi platinum Grammy award winning country artist

Miranda Lambert
"I seriously am in love with this SECRET PREAMP™. I leave it ON all the time. It just seemed to add an extra bit of juiciness and good feel under the fingers. I put it in the brighter setting. I also found myself not hitting my standard go to boost as often. It just brings all my amps to that next level. In both sound and feel! I had to have two. One for touring and one for home so I can use it in the studio. Thanks so much guys!" – Boo
Update: I'm in Europe right now and it saved my [different] backline amps! – Boo
Charlie Starr

–

Vocalist/Lead Guitarist

BLACKBERRY SMOKE
Hi Kyle! I am LOVING the SECRET PREAMP™  & '68 Red Velvet FUZZ™ pedals! Thank you so much. Bless you, sir. – Charlie Starr of BLACKBERRY SMOKE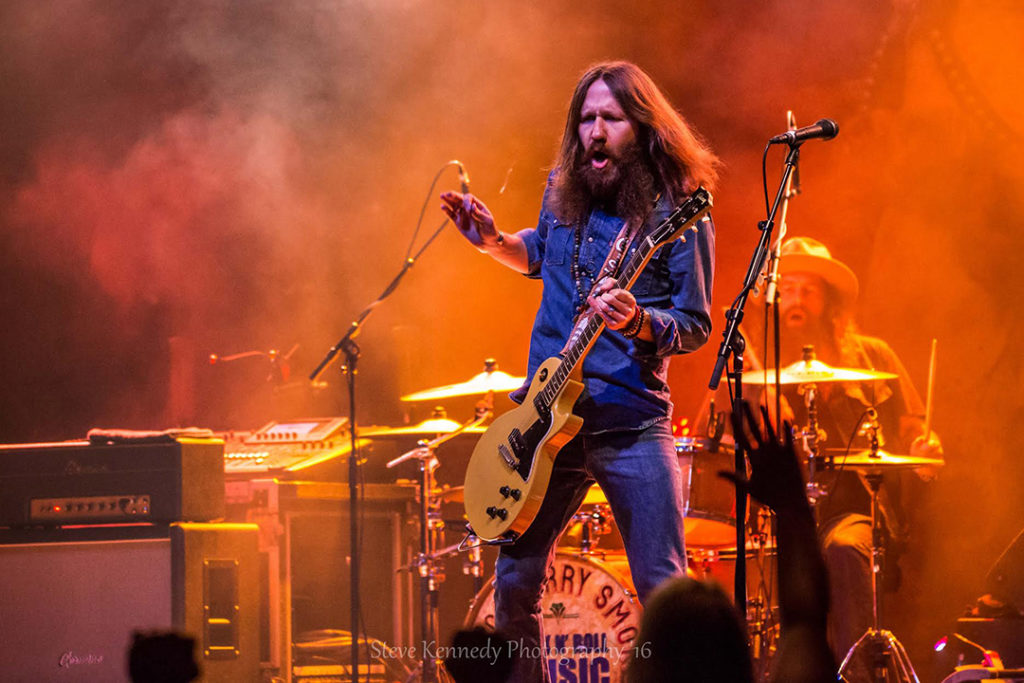 Matt Schulze-

Acclaimed Actor from

The Fast & the Furious

& Electric Guitarist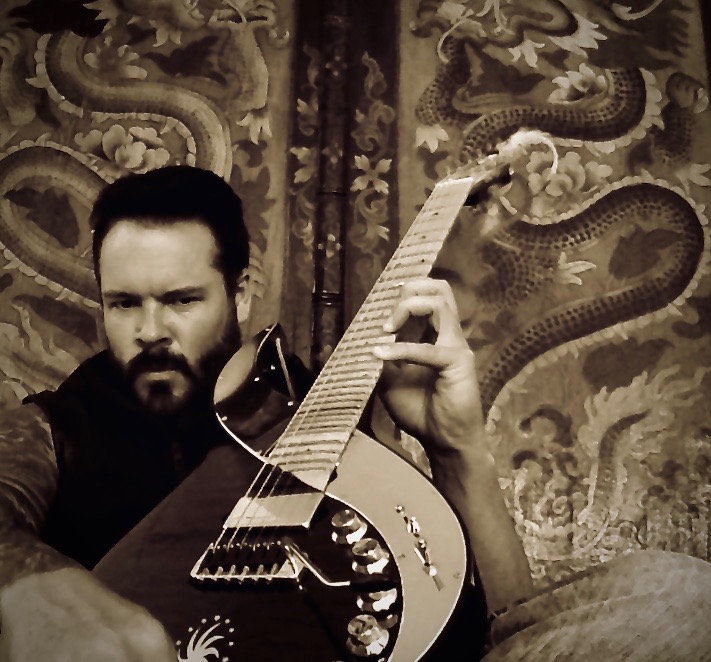 Simon Johnson – Highly Sought-After, Studio & Touring Electric Guitarist, currently with

Sir. Tom Jones'

band.

"I used my new SECRET PREAMP™ last night for the first time, WOW!! What a difference! I play guitar in the Sir Tom Jones' band and will taking it with me for the rest of year. I've just ordered another one." Many thanks, Simon Johnson
G.E. Smith

– Legendary Guitarist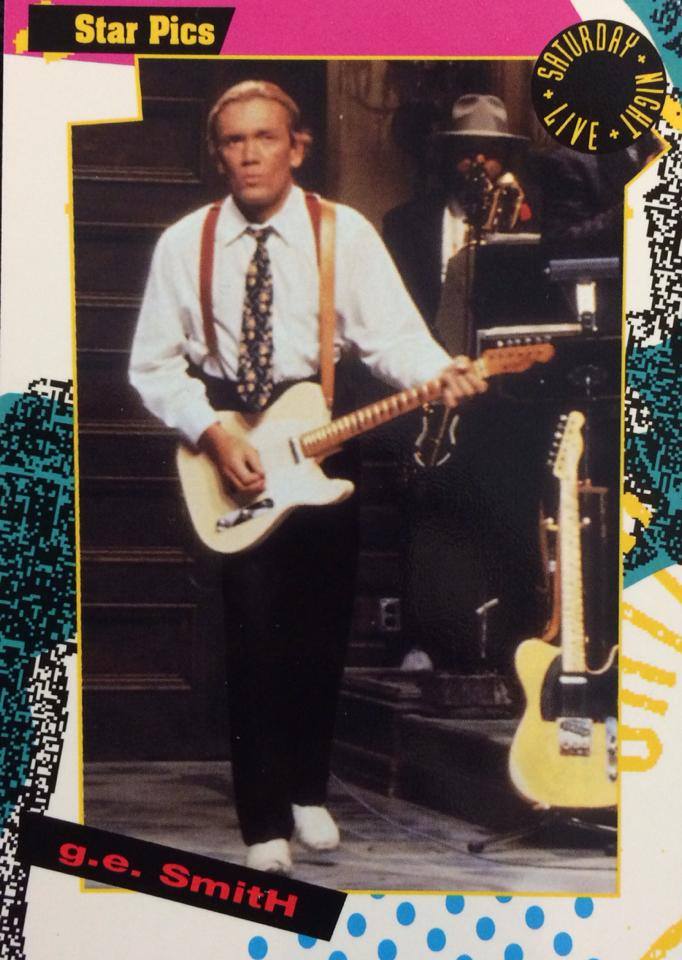 From the G.E. Smith Music website: "One of the most in demand blues / rock guitarists in the world is a mysterious character who goes by the name of G.E. Smith. Millions of TV viewers know his face-and the shock of unruly blond ponytail that was always falling across it-from his tenure stint of fronting the Saturday Night Live Band."
Recording, touring and playing with countless musical artists including Bob Dylan, Hall & Oats, Roger Waters, Buddy Guy and countless more!
Yeah… that's the mystery one. That is a very cool thing that's just ON, all-the-time. The CHASE TONE™ SECRET PREAMP™! Just ON all-the-time. It's great! It's a "SECRET" preamp. That's a great pedal… – G.E. Smith
Gordon Kennedy

–

Grammy Award Winning Songwriter & Producer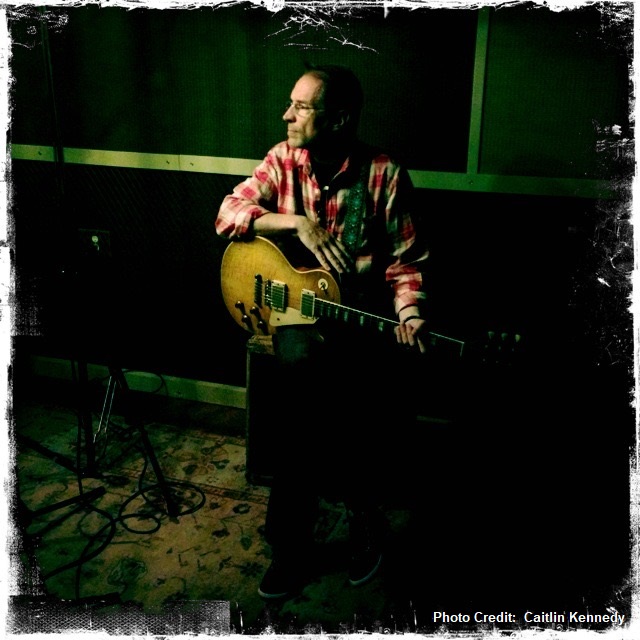 GORDON KENNEDY IS A GRAMMY AWARD WINNING SONGWRITER, (CHANGE THE WORLD – CO-WRITTEN WITH WAYNE KIRKPATRICK AND TOMMY SIMS), AND IS ALSO A GRAMMY AWARD WINNING PRODUCER, (BEST POP INSTRUMENTAL ALBUM FOR PETER FRAMPTON'S "FINGERPRINTS" )
AS A WRITER: ERIC CLAPTON, BONNIE RAITT (most recent single "Gypsy In Me" reached #1 on Americana charts), DON HENLEY & STEVIE NICKS, GARTH BROOKS, BRUCE HORNSBY, RICKY SKAGGS, FAITH HILL, TIM McGRAW, ALISON KRAUSS, NICKEL CREEK, PETER FRAMPTON, BLACKBERRY SMOKE ("Sleeping Dog Lie") among others
HAS CONTRIBUTED SONGS FOR THE FOLLOWING FILMS: THE FOX AND THE HOUND II, ALMOST FAMOUS, PHENOMENON, THE BANGER SISTERS, FOR LOVE OF THE GAME, TIN CUP, WHERE THE HEART IS, among others
AS A PLAYER: PETER FRAMPTON, DON HENLEY, JEWEL, GARTH BROOKS, FAITH HILL, SHEDAISY, KENNY LOGGINS, MICHAEL McDONALD, LEANN RIMES, BRUCE HORNSBY, RICKY SKAGGS, LITTLE BIG TOWN, among others
Gordon uses the CHASE TONE™ SECRET PREAMP™ as an always ON (all-the-time) with various live bands and recording studios. Gordon is currently touring with Garth Brooks on The Garth Brooks Stadium Tour, and plays with The Petty Junkies around Nashville!