Sold Out!
CHECKOUT THE CHASE TONE™ '68 Red Velvet FUZZ™!
---
~ Chase Tone™ Silver Stardust™ BC183/2L Silicon Fuzz ~
"For those who desire a singing midrange, sustaining iconic 1960s to futuristic fuzz tone with germanium warmth, sustaining gain for effortless soloing, and increased output to be heard through a band mix unlike stock vintage fuzz pedals . . ."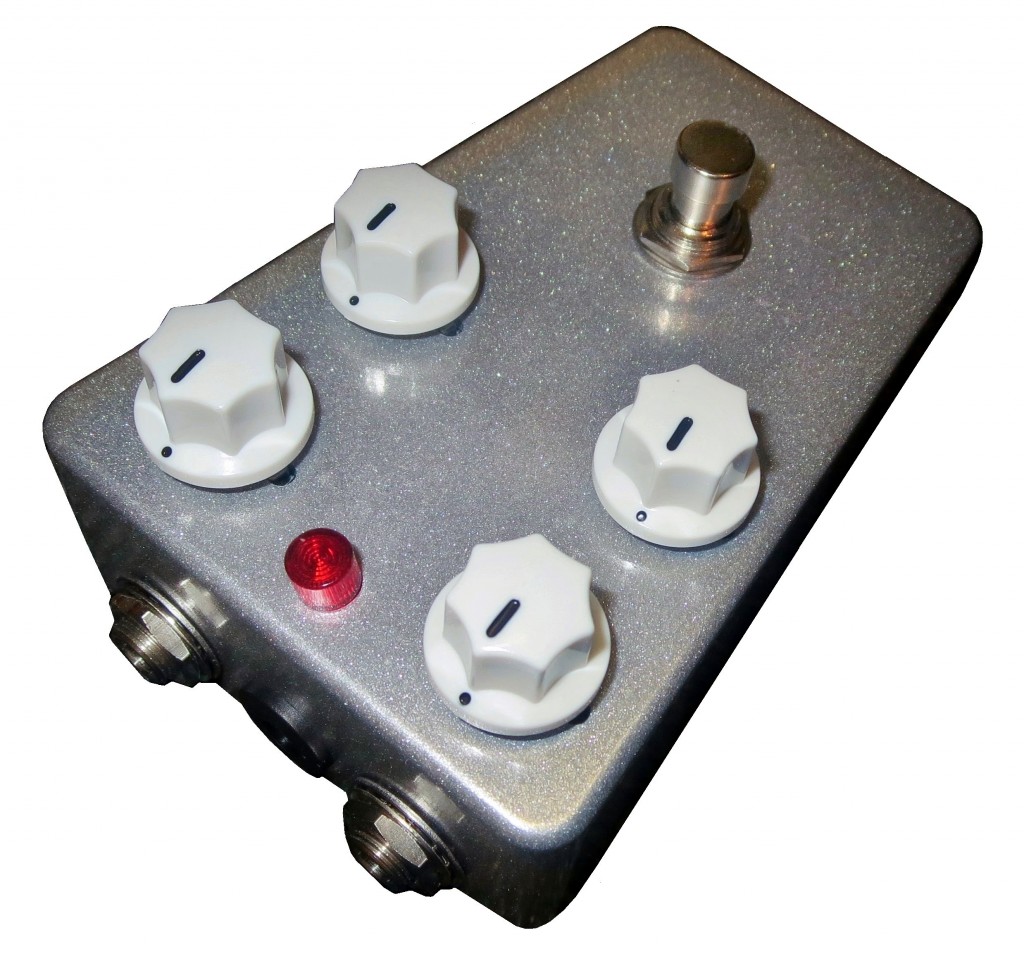 Imagine a balance of Eric Johnson, 1968 era live Jimi Hendrix, Jeff Beck and early Zep Jimmy Page Tonebender Fuzz; All with the twist of the external Bias Knob! Range of tones from vintage 1960s to futuristic fuzz tones! A low bias setting captures the fuzz into exploding Marshall stack sound!


Kyle! Got my Silver Stardust™!  All my other fuzz pedals are now up for sale! Couldn't be happier. Thank you so much for all your hard work. All aspects of this pedal are impressive."  Be well, -Jeremy
Hello Kyle! Here is Nicola from Italy, hope you are fine! I want to tell you one more time that I really really love my silver fuzz and dallas FF replica very very much! Thanks and thanks again!! Thanks as usual for your patience and precious help!! Ciao!!! –Nicola
-Controls-
Volume/EQ: Higher settings act like an EQ producing more treble cut.
Fuzz: Full range of travel. Backing off slightly from maximum increases feedback and guitar clean up ability; reduces bright fizzy overtones on various bias settings.
The Silver Stardust is unreal!!!! I haven't even tried it with a Strat yet, just my Les Paul, and it has the sweetest crunch! I read a testimonial on your website about someone getting early Black Crowes tones, and it's totally true!! The Zeppelin tones are there too, as is early Sabbath. I could even hear David Gilmour lead tones…even with my Les Paul! I will plug in the Strat tomorrow…

Regards, Adam
Bias: Optimally biases the transistors for the preferred gate, feel and pick attack; go from under biased 'rubber band' Eric Johnson fuzz tones to punchy exploding Hendrix fuzz tones to Jimmy Page early Led Zep Tonebender-ish Crunchy Fuzzy Tones. (See below for Player's Tips.)
Headroom: Reduce bottom end, enhance guitar volume cleanup, and reduce or eliminate wah induced oscillations (Guitar> Wah > Fuzz > Amp).
Still enjoying my EP3/4 Boost and my Silver Stardust Fuzz – there are none better, as you know. – Ross
The silver stardust is amazing! It is super smooth but can also get really rude like an Octavio at higher bias settings. It slices through the mix very well. I will have no problem being heard over the band unlike some other fuzz pedals. I really love it! – Matt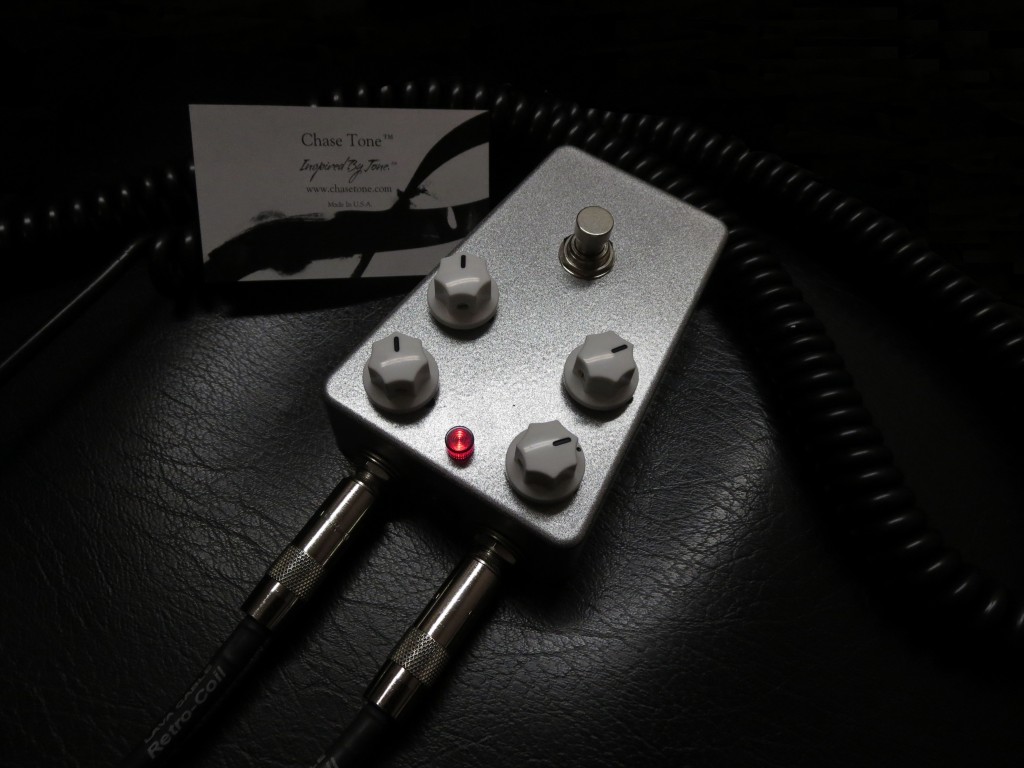 The Silver Stardust is amazing! It really is a mix of smooth fuzz face tone tones and more aggressive tone bender type tones. The bias knob has much more range than I was expecting. The fat, chewy rubber band tones are there and the settings around noon give just great, super smooth fuzz. The big surprise for me was when you dime the bias there are even some horn type tones in it! The headroom knob is also great when I switch from the tele to the Guild Starfire. Also, the volume knob clean up is exceptional, even more so considering this is a silicon based fuzz! Thanks steering me in the right direction with the Silver Stardust!!

– Evan
-Bias Settings-
7 o'clock through 9 o'clock = MKI Tonebender: Gated, singing fuzz tone that's usable and versatile; melting Marshall stack.
10 o'clock through 11 o'clock = Eric Johnson 'Rubber Band' thick lead and rhythm fuzz tone.
Just spent a couple hours with the Silver Stardust™ Fuzz! As a humbucker player, I have never found a fuzz that excited me enough to go on my pedal board. Play for a few minutes and never really bond with them. This was a truly deep musically moving experience, it just goes there! It is amazing and just becomes this force that is riveting and intoxicating! I really didn't think I was a fuzz guy until now! You're batting 1000 with me, I'm afraid to see what's next, perhaps a wah? Thank you very much! Super Happy! – Thorn
12 o'clock through 1 o'clock = Jimi Hendrix sustaining, exploding 1967-1968 era Fuzz Face tone.
2 o'clock through 3 o'clock = MKII Tonebender: Jimmy Page Whole Lotta Riff Rock.
"It is much smaller than I expected. It looks like nothing else out there and I like that nothing is labeled. The cleanup is fantastic and I am really impressed by the range of tones available from my guitars volume pot. There is a lot there and you do not have to max your volume knob to get fuzz. And wow can this pedal drive an amp. What I like about this silicon fuzz is the lack of ear fatigue. However, what I was not expecting was how well it works with my Les Paul. There were the Marc Ford tones from the Black Crowes Southern Harmony. Just about every fuzz I have tried does not sound good with humbuckers. Again, lots of usable tones with the guitars volume knob. So I guess now I need to get the secret preamp. I am very happy and impressed. Thank you," -Scott

– Order Details-
Normally $239.99  $215.98 Sale Pricing ($24.01 Instant Savings)
30 Day Money Back Guarantee for USA Buyers
Flat Rate $10 USA Shipping!
USA: USPS Priority Mail 3-5 days for delivery.
Flat Rate $20 International Shipping!

International: USPS First Class Mail. 7-14 days for delivery. Customs may add additional wait times.
☆ 5% discount for United States Veterans ☆
Made in the USA!
* Shipment in 2-3 business days. May be sooner.
Limited Edition! Limited Quantities Remaining!
Best seller!
Have a question or would like to be placed on the wait list for future payment? Please use the contact form below including your name and country and we'll get back to you shortly!
Contact Us for more details!
Our Philosophy: "Inspired by Tone™"
"We take a passionate approach in deciphering iconic, elusive tones– the same elusive tones that inspire you.  We design our professional-grade products to inspire you on whatever musical quest you seek — house rocker, local blues clubs, studios, large theaters and world concert stages. So step on your Chase Tone™ equipped pedals and live your musically creative life to the fullest. Professional-grade products, built out of passion, that truly inspire- now that's something worth having." – Kyle Chase
USA Made. 30 Day USA Return Policy. Flat Rate Worldwide Shipping. Superior Customer Support.