– Wah Output Buffer Upgrade –
If you have an older production Chase Tone™ Wah that does not have a Wah Output Buffer installed to work with a fuzz (Guitar > Wah > Fuzz > Amp), you can purchase a Wah Output Buffer PCB below and install it yourself or by a qualified tech for a short time only.
"Ensures impedance matching with various distortion/fuzz devices for uncompromising wah sweep."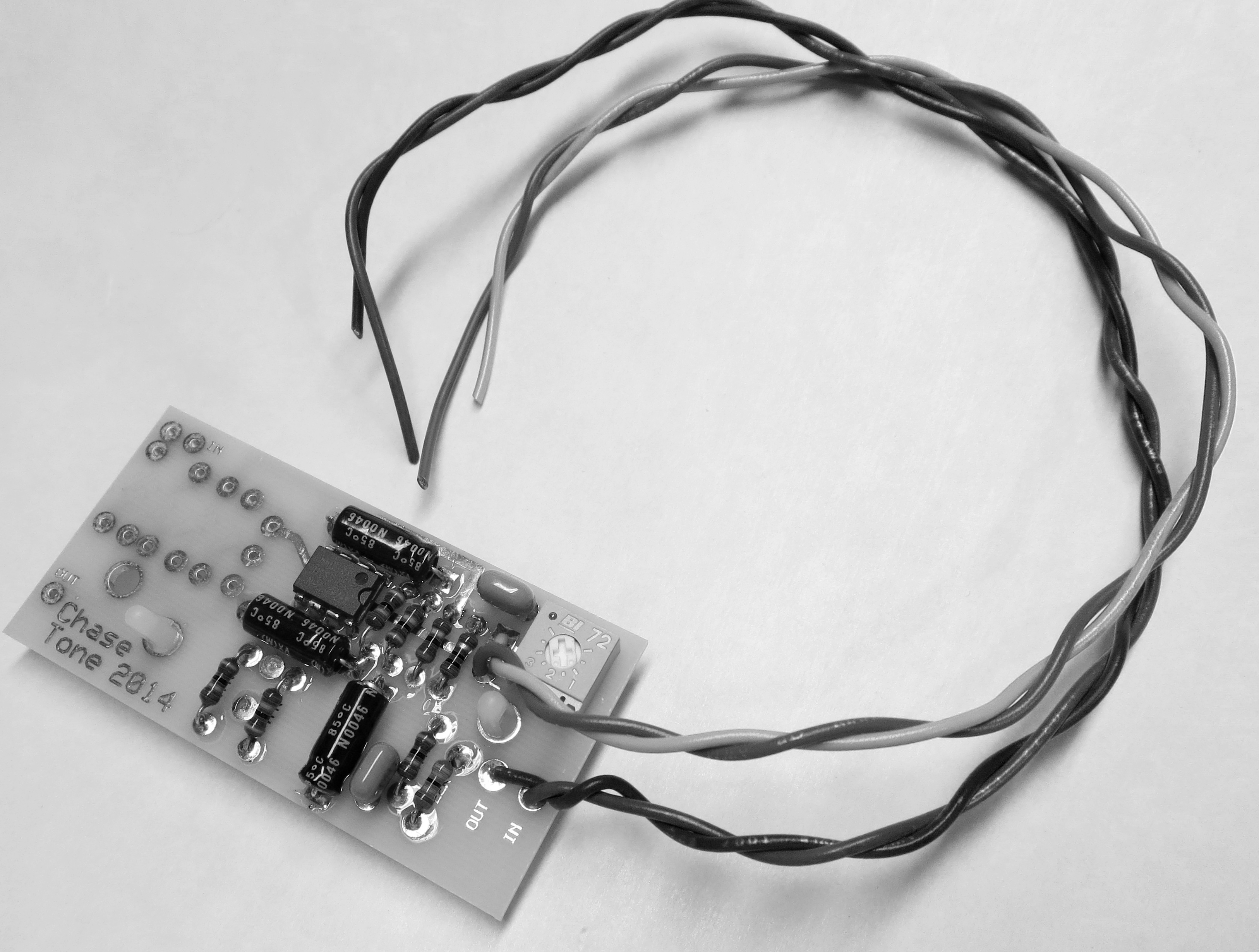 Self-install requiring soldering with 4 wires: Ground, 9volt+, Input, Output.
◊ Thick fiberglass double sided copper circuit board with plated-through-holes.
◊ Low noise 1% metal film resistors.
◊ Output level trim pot achieves unity gain around 5 o'clock. Adjustment between 6 o'clock and 4 o'clock may be needed to optimize wah sweep with fuzz devices.
* We only have minimal left over stock from 2014. Once these are sold out, they will not be offered again. (They are left over stock from our previous runs when our circuit boards were separate from the wah main board. The input buffer portion is unpopulated and not used on these boards. Current Chase Tone™ wahs are on one circuit board encompassing, input buffer, main wah circuitry and output buffering.)
-Order Details- (Limited Quantities Available.)
$36.00 purchase price.
Free Shipping:
United States Customers USPS Priority Mail in USA w/ Insurance & Deliver Confirmation.
International Customers USPS First Class Mail w/ Tracking. 1-3 weeks approx delivery from date of shipment. Customs may add additional wait times.
☆ 5% discount for United States Veterans ☆
30 Day Return Policy for USA Buyers
Ships within 3 business days.
-Almost Sold Out. Only Limited Quantities Left-
Contact Us for more details!